Flexibility and speed are the need of the hour. The use of Scrum framework to deliver projects has enabled organizations to go to market with their products and services faster than ever. To adopt the Scrum framework correctly and produce the outcomes the organizations require, they need to have an expert on the team — The Scrum Master!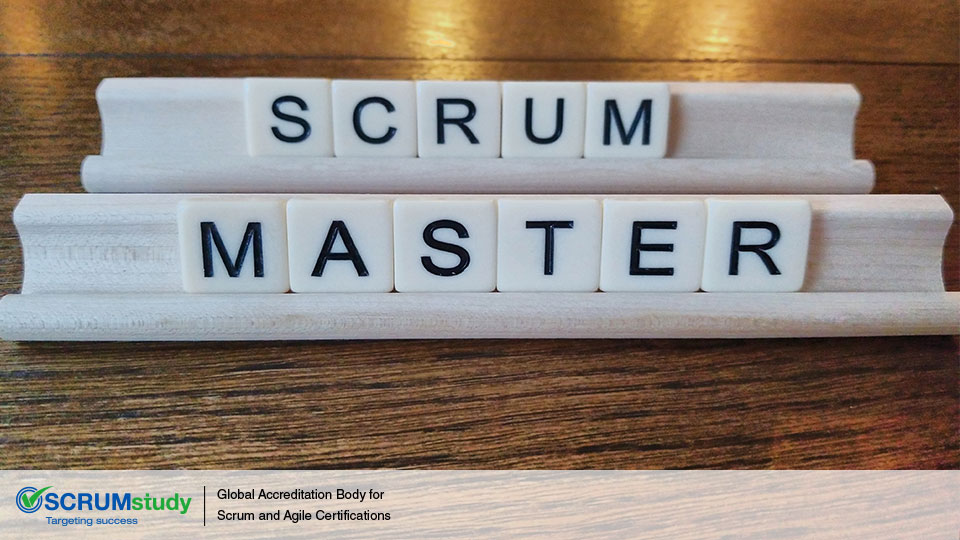 A Scrum Master's position in an organization is relatively limited in scope, yet quite broad in terms of influence. However, in practice, a Scrum Master is not directly involved in product strategy. Working behind the scenes, he/she acts as a connecting link between the Product Owner and the Scrum development team. The Scrum Master role is very different from the role played by the Project Manager in a traditional Waterfall model of project management, in which the Project Manager works as a manager or leader for the project, but the Scrum Master only works as a facilitator. So, let's take a closer look at the many roles and responsibilities of a Scrum Master.
A Scrum Master:
is the 'servant leader' of the Scrum Team who moderates and facilitates team interactions as team coach and motivator.
is responsible for ensuring that the team has a productive work environment by removing any impediments.
is responsible for enforcing Scrum principles, aspects, and processes.
is at the same hierarchical level as anyone else in the Scrum Team—any person from the Scrum Team who learns how to facilitate Scrum projects can become the Scrum Master for a project or for a Sprint.
facilitates selection of the Scrum Team and creation of the Collaboration Plan and the Team Building Plan.
determines length of Sprint with the Scrum team and implements essential steps to maximize the team's productivity.
facilitates the Scrum Team in creating the Task List for the next Sprint.
assists the Scrum Team in estimating the effort required to complete the tasks agreed to for the Sprint.
supports the Scrum Team in creating the Deliverables agreed to for the Sprint.
facilitates presentation of completed Deliverables by the Scrum Team for the Product Owner's approval.
represents the Scrum Core Team to provide lessons from the current project, if necessary.
An effective Scrum Master helps the team to understand and optimize technical and organizational dependencies, while guarding the team from external influences. He/she lines up the required resources with transparency. This helps teams to commit to deadlines while creating a culture of accountability.
For more articles, please visit: scrumstudy.com/freeresources/free-blogs-and-articles