The term "agile" generally refers to being able to move or respond quickly and easily; being nimble. In any kind of management discipline, agile as a quality should therefore be a good thing to aim for. Agile project management specifically, involves being adaptive during the creation of a product, service, or other result.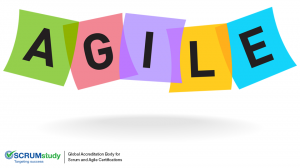 A number of Agile methodologies originated and gained traction in the 1990's and the early 2000's. Here are the various popular Agile methodologies being used.
Lean Kanban: Lean concept optimizes an organization's system to produce valuable results based on its resources, needs, and alternatives while reducing waste. Kanban literally means a "signboard" or "billboard" and it espouses the use of visual aids to assist and track production.
Extreme Programming (XP): Originated in Chrysler Corporation, gained traction in the 1990's. XP makes it possible to keep the cost of changing software from rising radically with time. The key attributes of XP include incremental development, flexible scheduling, automated test codes, verbal communication, ever-evolving design, close collaboration, and tying in the long- and short-term drives of all those involved.
Crystal Methods: Introduced by Alistair Cockburn in the early 1990s, Crystal methods have four roles—executive sponsor, lead designer, developers, and experienced users. Crystal Methods recommend various strategies and techniques to achieve agility.
Dynamic Systems Development Methods (DSMD): This framework was initially published in 1995 and is administered by the DSDM Consortium. DSDM sets quality and effort in terms of cost and time at the outset and adjusts the project deliverables to meet set criteria by prioritizing the deliverables into "Must have," "Should have," "Could have," and "Won't have" categories
Feature Driven Development (FDD): Introduced by Jeff De Luca in 1997 and operates on the principle of completing a project by breaking it down into small, client-valued functions that can be delivered in less than two weeks' time. FDD has two core principles—software development is a human activity and software development is a client-valued functionality.
Test Driven Development (TDD): Also known as Test-First Development, and was introduced by Kent Beck, one of the creators of Extreme Programming (XP). It is a software development method that involves writing automated test code first and developing the least amount of code necessary to pass that test later.
Adaptive Software Development (ASD): This method grew out of the rapid application development work by Jim Highsmith and Sam Bayer. The highlights of ASD are constant adaptation of processes to the work at hand, provision of solutions to problems surfacing in large projects, and iterative, incremental development with continuous prototyping.
Agile Unified Process (AUP): Evolved from IBM's Rational Unified Process and developed by Scott Ambler, AUP combines industry-tried-and-tested Agile techniques such as Test Driven Development (TDD), Agile Modeling, agile change management, and database refactoring, to deliver a working product of the best quality.
Domain-Driven Design (DDD): This approach was meant for handling complex designs with implementation linked to an evolving model. It was conceptualized by Eric Evans in 2004 and revolves around the design of a core domain.
All these methods of Agile differ from each other in a variety of aspects but their commonality stems from their adherence to The Agile Manifesto.
For interesting articles about Scrum and Agile, visit www.scrumstudy.com/blog