A Scrum of Scrums Meeting is an important element when scaling Scrum to large projects. Typically, there is one representative in the meeting from each Scrum Team—usually the Scrum Master—but it is also common for other members of a Scrum Team to attend the meeting if required. This meeting is usually facilitated by the Chief Scrum Master and is intended to focus on areas of coordination and integration between the different Scrum Teams.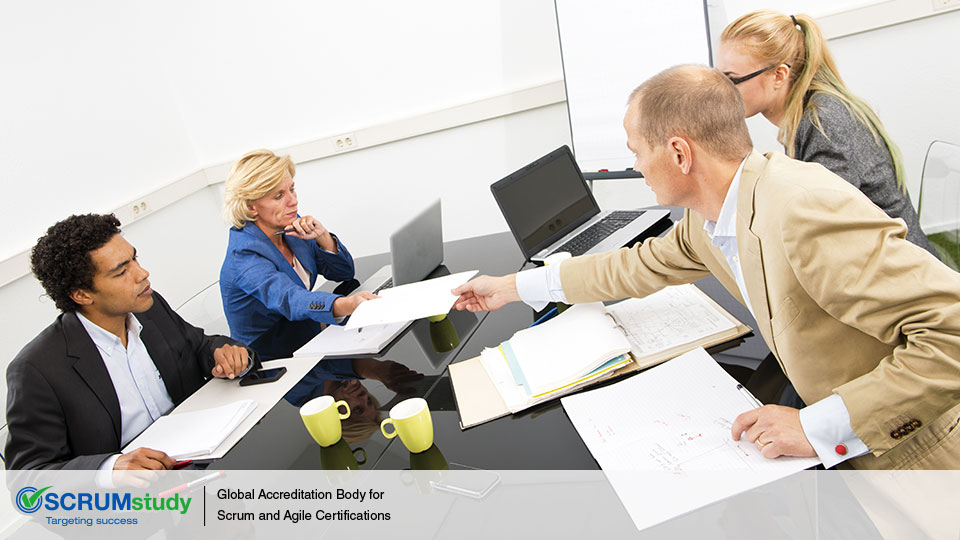 These are preferably short meetings where a representative from each Scrum Team meets to share status of the respective teams. They are usually not Time-boxed to allow for more sharing of information between teams. The Scrum of Scrums (SoS) Meeting is held at predetermined intervals or when required by Scrum Teams so as to facilitate the sharing of information among the various Scrum Teams. Issues, dependencies, and risks impacting multiple Scrum Teams can be closely monitored, which helps the multiple teams working on a large project better coordinate and integrate their work. It is the responsibility of the Chief Scrum Master (or another Scrum Master who facilitates the SoS Meetings) to ensure that all representatives have an environment conducive to open and honest sharing of information, including feedback to other team representatives. For larger projects, involving a significant number of teams, multiple levels of these meetings may be convened to share the status of the respective teams.
Each Scrum Team representative will provide updates from his or her team in turn. These updates are usually provided in the form of answers to four specific questions.
What has my team been working on since the last meeting?
What will my team do until the next meeting?
What were other teams counting on our team to finish that remains undone?
What is our team planning on doing that might affect other teams?
The answers to these four questions provide information that allows each team to clearly understand the work status of all other teams.