Kanban literally means a billboard or a signboard. Kanban promotes healthier project management by making use of prioritization methods to increase relevance of the upcoming task to the overall project and by increasing individual component efficiency. Whereas, Scrum is one of the most popular Agile frameworks. It is an adaptive, iterative, fast, flexible, and effective project delivery system designed to deliver significant value quickly and throughout a project.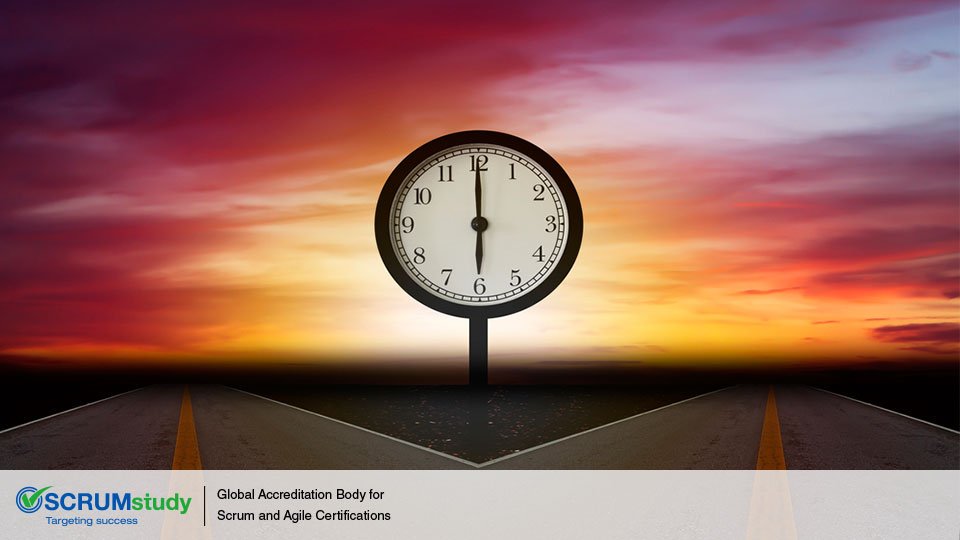 Scrum and Kanban are process tools; that is, they are the means of accomplishing tasks. Teams and organizations need to understand that both these tools simply provide guidelines and are not complete or perfect. Identifying and using the right tool can aid the organization's success but not guarantee it. Scrum, when compared to Kanban, defines more rules that need to be followed and, therefore, is more prescriptive in nature. Kanban, on the other hand, is more adaptive. The only constraints in Kanban are visualization of work and limiting WIP. Because Agile requires its processes to be dynamic, mixing and matching these tools becomes attractive.
With regard to the constraint of 'time', Scrum addresses it through the concept of 'Sprint' which is a single time-boxed iteration combining three different activities: planning, process improvement, and potential release. In Kanban, Time-boxed iterations are not prescribed, however a Kanban team may decide to use Time-boxed iterations, just like in Scrum. So, it depends on the senior management to choose the framework that suits their specific needs.
This can be assessed by answering the following questions:
Do you have a senior stakeholder(s)/sponsor(s) to promote the new framework?
Is your prospective team collocated, or distributed in multiple locations?
What is the size of your corporation?
What is the size of your information technology department? (applications/infrastructure/QA/ test/other)
Is your organization centralized or decentralized?
Is your business sponsor available for constant communication with team?
Is your company (IT executives/business executives) requesting faster implementation/delivery of solutions?
Is your company willing to except /adopt methodology changes?
Describe the profiles of your team by role, experience, and expertise
In what industry does your company operate?
What technology solutions does your company use? (applications and infrastructure)
What is the volatility of your industry (high risk, competitive technology, frequent changes)?
What is the length of Project(s)?
What is the complexity of the suggested project(s)?
What is the volatility of requirements?
What is your company's required rigor for documentation?
What are the number of teams involved in the project and the communication mechanisms used?
Some of the comparable features of Scrum and Kanban, which can help in choosing a framework, are:
The Scrumboard is reset after each iteration; the Kanban board is normally persistent.
Both Scrum and Kanban are empirical.
Scrum prescribes cross-functional teams; Kanban says cross-functional teams are optional as the Kanban board is not owned by any particular team.
Scrum backlog items must fit into a Sprint. Kanban teams try to minimize lead time and level the flow, and that indirectly creates an incentive to break items into relatively small pieces.
Scrum prescribes estimations and calculations of team velocity. In Kanban, estimations are not prescribed.
Both Scrum and Kanban allow teams to work on multiple products simultaneously.
Scrum requires prioritization of the backlog. Kanban has a backlog, but no prioritization of work items is required.
Scrum prescribes daily meetings, while Kanban does not.
Scrum makes use of Burndown Charts, whereas Kanban prescribes the use of Cumulative Flow Diagrams.
Scrum makes use of velocity as the default metric for planning and process improvement; Kanban makes use of lead time as the default metric for planning and process improvement.