Cancellation of a sprint is a rare phenomenon in Scrum. The Product Owner has the authority to cancel a sprint anytime before achievement of the set Sprint goals. This is known as 'abnormal termination' of a Sprint. As a result of the abnormal termination, all the activities of that particular sprint are canceled.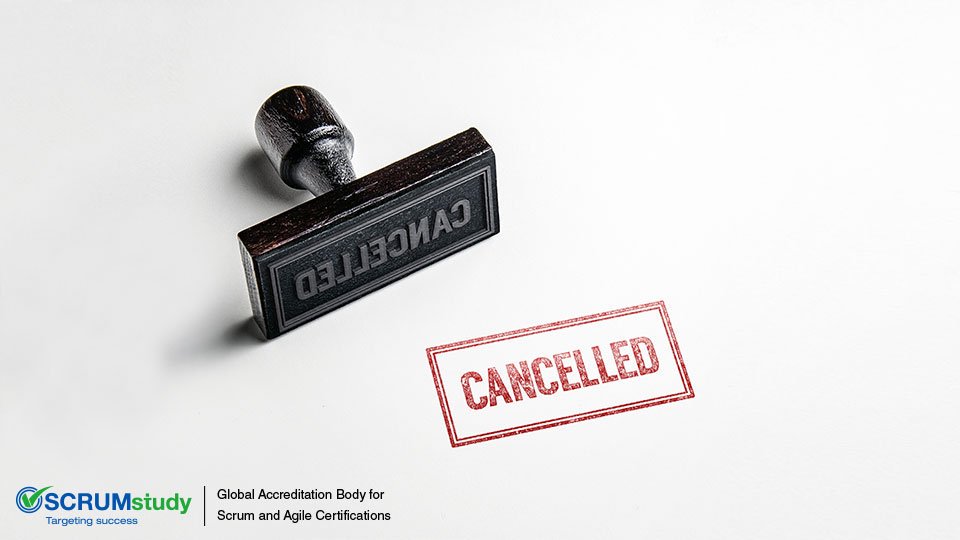 The most common reason, a sprint is abandoned midway is the change in sprint goal. In addition to this, there are several reasons that may lead to an abnormal termination, they are:
Availability of a better technical alternative than that of the previous solution,
Influence of external forces like market demand and market trends,
New legislation or rule which requires compliance,
New features request or request to fix bugs in delivered features,
Change in strategic objectives of the organization, etc.
However, we know that the best aspect of Scrum is its approach to project delivery. In Scrum, nothing is regarded as a waste and the termination is simply considered as an agile reaction or course correction toward achievement of the overall project and corporate objectives. The work completed until abnormal termination is evaluated and the team consider if there is a need for re-planning or terminate the entire project.
Is Negotiation Required?
Management is never enthusiastic about an abnormal termination. They treat it as an undesirable trait which needs to be addressed by the Scrum Team. It is important that the Product Owner and the Scrum Team are on negotiating terms and remain in good faith. Both of them must understand each other's situation and cooperate accordingly. The Scrum Team must consider change requests put forth by the Product Owner in the middle of a sprint and the Product Owner must understand the reasons why the Scrum Team is saying 'No.'