A project is a collaborative enterprise to either create new products or services or to deliver results as defined in the Project Vision Statement. Projects are usually impacted by constraints of time, cost, scope, quality, people and organizational capabilities. The objective of the project team is to Create Deliverables as defined in Prioritized Product Backlog. The logical approach of the guidelines and principles in Scrum framework can be used to manage projects of any size, spanning geographies and organizations. Large projects may have multiple Scrum Teams working in parallel making it necessary to synchronize and facilitate the flow of information and enhance communication.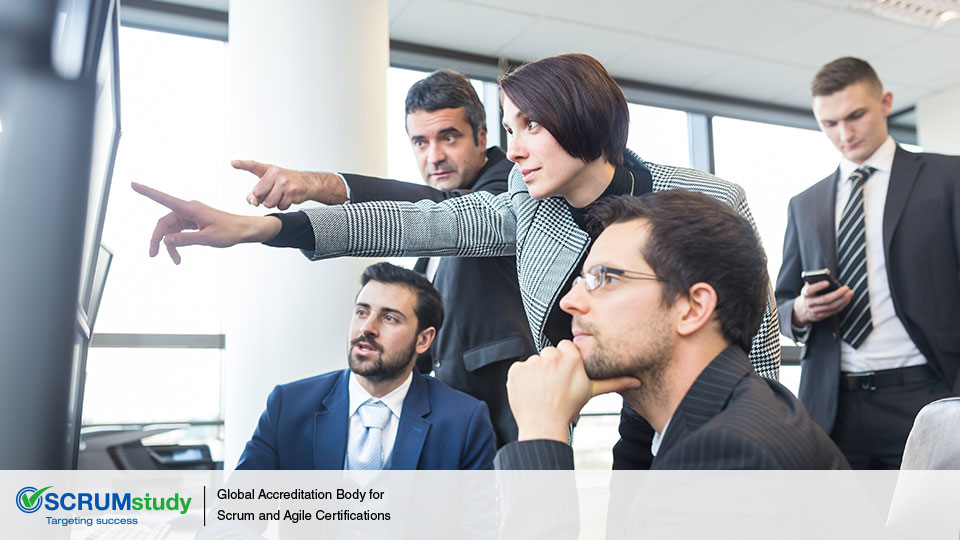 Since Scrum favors small teams, one may think that this method can only be used on small projects, but this is not the case. Scrum can also be used effectively on large-scale projects. When more than ten people are required to carry out the work, multiple Scrum Teams may be formed. The project team consists of multiple Scrum Teams working together to create Deliverables and Product Releases, so as to achieve outcomes desired for the overall project.
Since a project can have multiple Scrum Teams working in parallel, coordination between different teams becomes important. The Scrum Teams usually communicate and coordinate with each other in a variety of ways, but the most common approach is known as a Scrum of Scrums (SoS) Meeting. Members representing each Scrum Team come together to discuss progress, issues and to coordinate activities between teams. These meetings are similar in format to the Daily Standup Meetings; however, the frequency of the Scrum of Scrums could be at predetermined intervals or coordinated as required by the different Scrum Teams. There are no set rules regarding the frequency of these meetings. The factors determining the frequency are the amount of inter-team dependency, size of the project, level of complexity, and recommendations from the Scrum Guidance Body.
A Scrum of Scrums Meeting is an important element when scaling Scrum to large projects. Typically, there is one representative in the meeting from each Scrum Team—usually the Scrum Master—but it is also common for anyone from the Scrum Team to attend the meeting if required. This meeting is usually facilitated by the Chief Scrum Master and is intended to focus on areas of coordination and integration between the different Scrum Teams. This meeting is conducted at predetermined intervals or when required by the Scrum Teams.
In organizations that have several Scrum Teams working on portions of a project simultaneously, the SoS Meeting can be scaled up another level to what is referred to as a Scrum of Scrum of Scrums Meeting. In this situation, a SoS Meeting is held to coordinate each group of Scrum Teams working on portions of a related project and then a Scrum of Scrum of Scrums Meeting may be held to coordinate and integrate projects at a higher level. Teams have to carefully evaluate the benefits of having Scrum of Scrum of Scrums meetings, as the third layer adds a significant amount of logistical complexity.