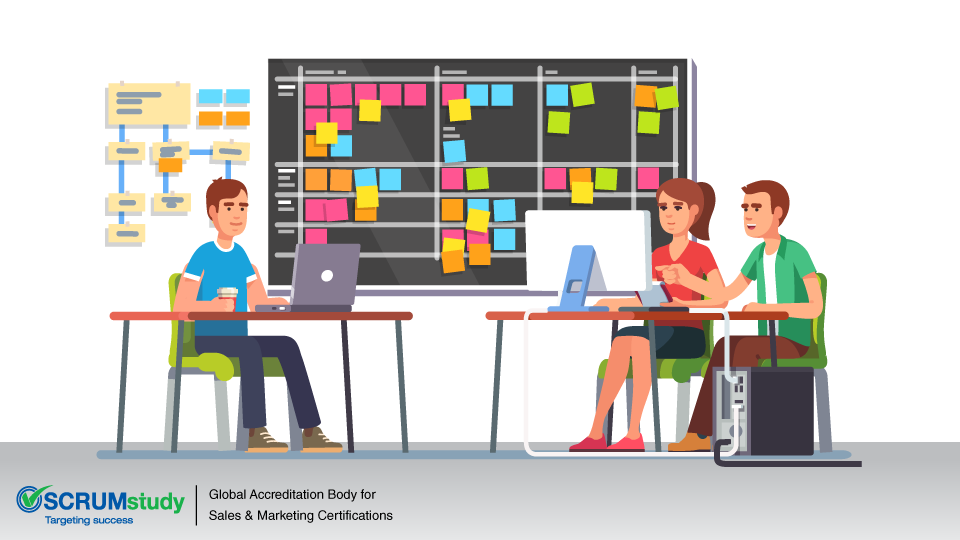 Traditional project management is generally a process-oriented approach that involves a sequence of activities such as initiating or starting, planning & designing, organizing, implementing, monitoring & controlling and closing. Scrum is an effective framework designed to deliver significant value quickly and throughout a project. It is a flexible and all-inclusive product development process where the development team works as a unit to reach a common goal.
The emphasis in traditional Project Management is on fixing the scope, cost, and schedule and managing those parameters. Scrum encourages data-based, iterative decision making. In Scrum, the primary focus is on delivering products that satisfy customer requirements in small iterative shippable increments.
In traditional project management, any deviation from the delegated authority is looked at as a sign of issues and may be escalated to the higher level in the organization hierarchy. It is usually the project manager who is responsible for successful completion of the project and he or she takes decisions on various aspects of the project, including initiating, planning, estimating, executing, monitoring and controlling, and closing.
In Scrum, there is no scope for isolated planning. Team experience and expertise in product development are used to assess the inputs needed to plan, estimate and execute project work. Collaboration among Scrum Core Team members ensures that the project is carried out in an innovative and creative environment that is conducive to growth and team harmony.
Traditional projects emphasize on extensive upfront planning and adherence to the project plan created by the project manager. Usually, changes are managed through a formal change management system and value is created at the end of the project when the final product is delivered.
In Scrum projects, extensive long-term planning is not done prior to project execution. Planning is done in an iterative manner before each Sprint. This allows quick and effective response to change, which results in lower costs and ultimately increased profitability and Return on Investment (ROI). Moreover, Value-Driven Delivery is a key benefit of the Scrum framework and provides significantly better prioritization and quicker realization of business value. Because of the iterative nature of Scrum development, there is always at least one release of the product with Minimum Marketable Features (MMF) available. Even if a project is terminated, there are usually some benefits or value created prior to termination
So, there are many fundamental differences in Scrum and Traditional approaches to planning in project delivery. Each approach has its advantages and disadvantages. It is the prerogative of the stakeholders involved to choose the framework that suits their needs and situations.