Creating effective teams is the most powerful tool for improving processes and every framework depends on it.
Processes are not executed in silos and it is best done by groups of people. Teams can be defined as groups of individuals combined together to achieve a common goal and according to Scrum, every approach benefits from using cross-functional teams. Cross functional teams include all competencies and domain knowledge without depending on others outside the team.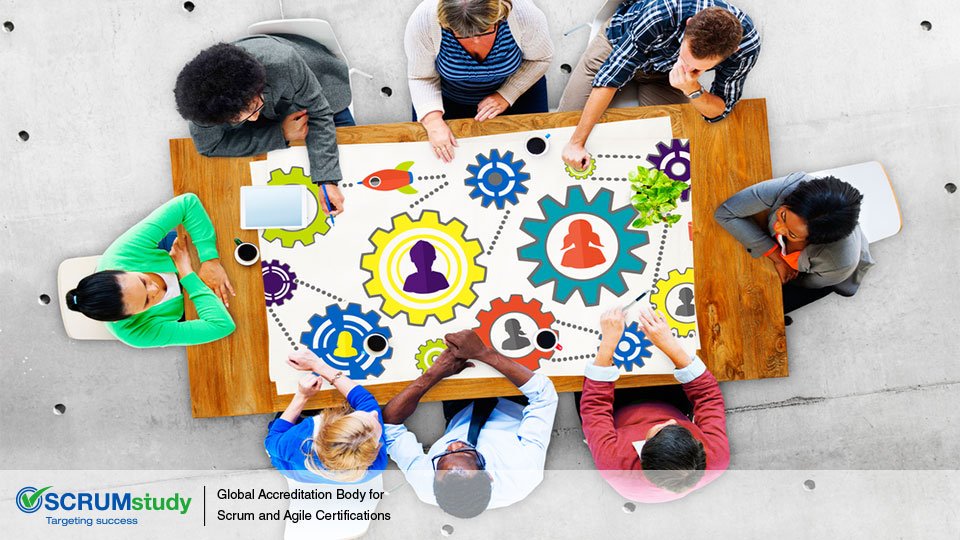 Cross functional teams can be viewed as a team of cross-functional individuals with different functional and domain expertise. For example, if one effort is weakening a sprint cycle, then in a cross functional team, members with stronger skills can associate and work with other team members to complete the sprint on time. However, it is not mandatory and Scrum does not dictate that every individual of the team has to be cross functional
A cross functional team should be able to self-organize and keep a continuous flow of features after every sprint. Encouraging employees to become cross functional individuals create work force flexibility. Expertise in one area and shallow experience across the board — help in lowering defects and speed up cycle time.
Use of cross-functional teams reduces 7 kinds of wastes: Delays, Defects, Partially done work, Paperwork, Task switching, Hand-offs and Extra feature. Cross-functional team members develop the process they will work together. The Business domain experts in the team give continuous feedback which helps to shorten the cycle time and guides the team members when to stop overdosing on a feature so that business value can be realized in a timely manner. Cross-functional teams are more productive than teams with similarly skilled people working on similar projects.
Part of the success of Scrum is dependent on cross-functional teams. However, it is not always possible to use cross-functional teams. In such cases "pods" can be created which is a better approach. Pods consist of a group of people or team members capable of analyzing, designing, coding and testing what is being built. In large organizations, pods are collected into "hubs" to support the dependability of pods on one another. Pods can be of various types like a virtual pod, cross-functional pod, pod with a core team and a virtual extended team, pod with a core team and part-time extended members and pod with a core team and full-time extended members. Creation of pods and hubs is an alternative to cross functional teams and it is not a part of classic Scrum.